I found this really cool cake on Pinterest that I wanted to make.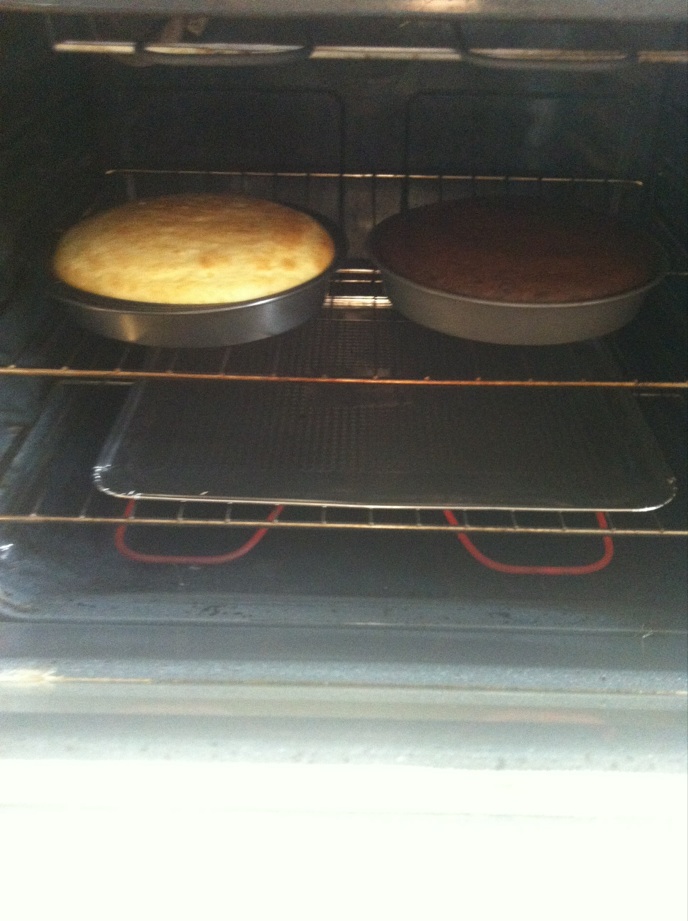 You need two layers of cake in a circle shape. I used one white and one chocolate. Just so it wasn't too chocolaty. But you can do whatever you want. And I baked them for about 35 minutes.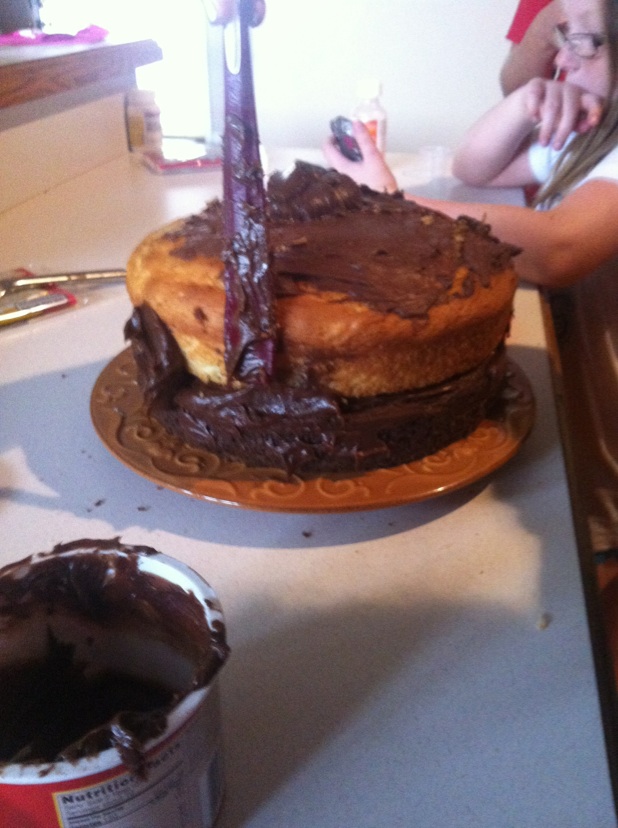 Next, thing we did was frost them after they were done cooling for about 20 minutes. We used two cans of chocolate frosting to cover it all. I used a rubber spatula to spread it over the cakes. You might have to be a little bit gentle so the cake doesn't fall apart.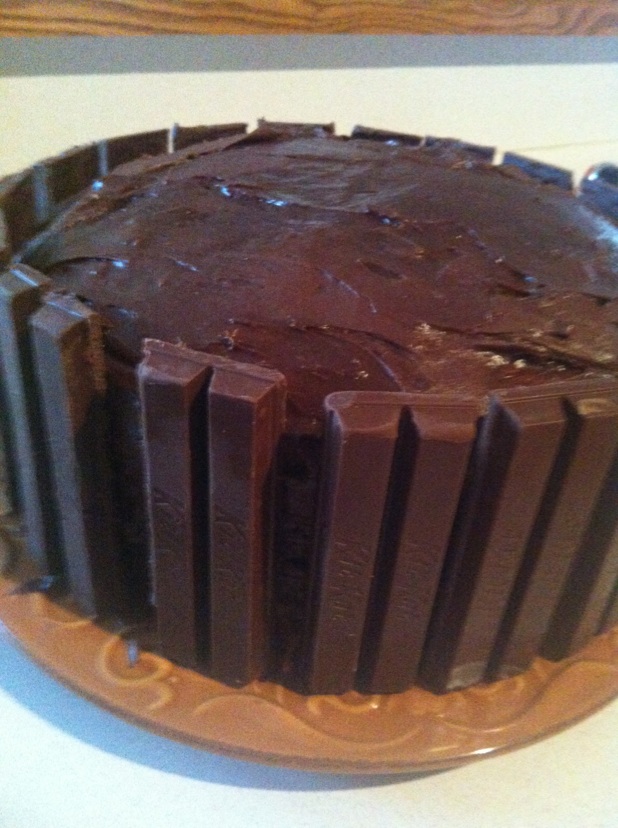 Now we have the kit-kat bars added on. I used about 38 individual sticks. I put them on to the cake in sets of twos so it would cover more.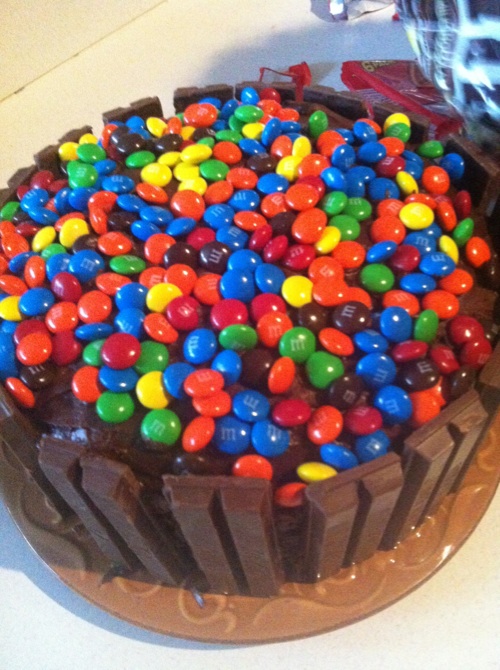 This was my favorite part of making this cake ! Cause it added all the color into all the boring brown. I used one big bag of m&m's to cover the top. And of course ate the leftovers. (;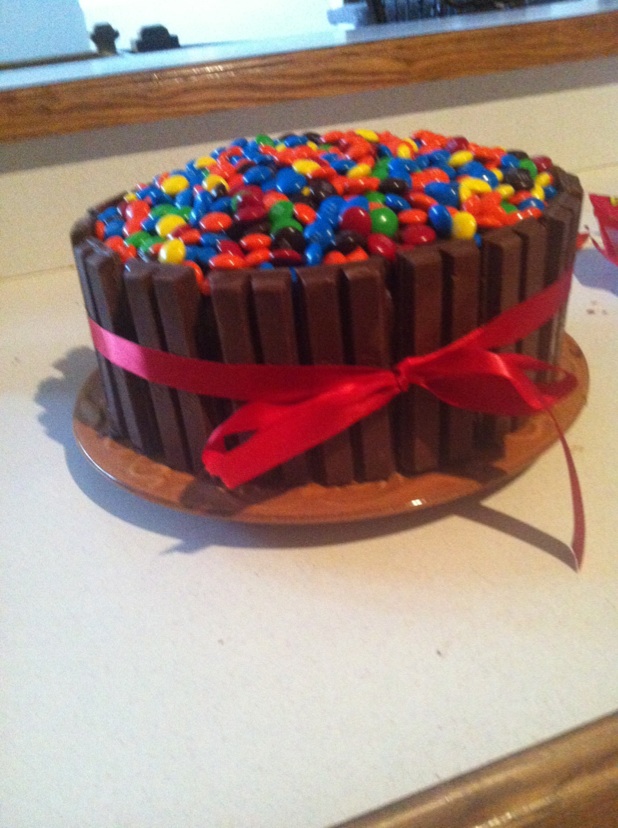 Last I added the ribbon. It doesn't matter what color. I used red so it would make the m&m's pop. I would've also used a light bluish color.
It was delicious ! 😉
& that's all ! Pretty easy, huh ? (:
For original recipe go to recipegirl.com