This isn't really a recipe, but this will be my first post. There is a lady at work who is retiring after 31 years of service. Some of her favorite things are Coke, candy, cigarettes and cats! So this is what we came up with for her last day.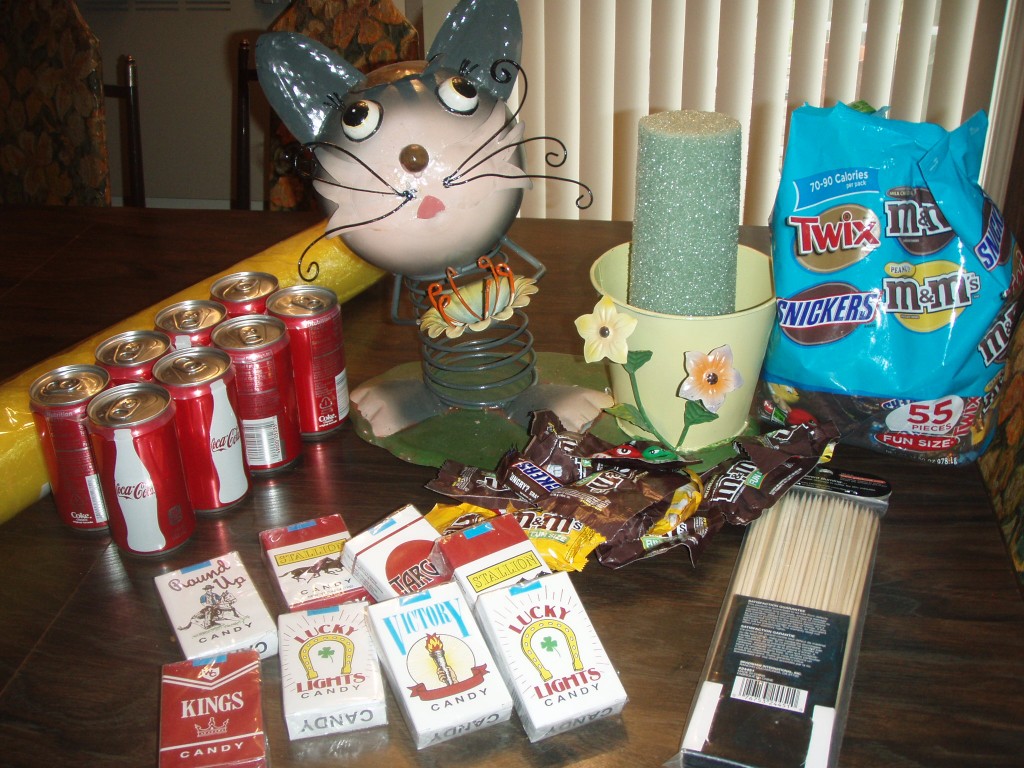 I found this really cute cat planter and thought it would be perfect. The Coke cans were small and cute. One of the guys at work found candy cigarettes (I wasn't going to support that habit)! Chocolate to fill in the spaces. (The skewers are what I use to put the items in the bouquet.)
I tried to organize my items. This usually isn't my style, but my Mom and Aunt were helping. It was my Aunt's first time making a candy bouquet. She had some really good ideas!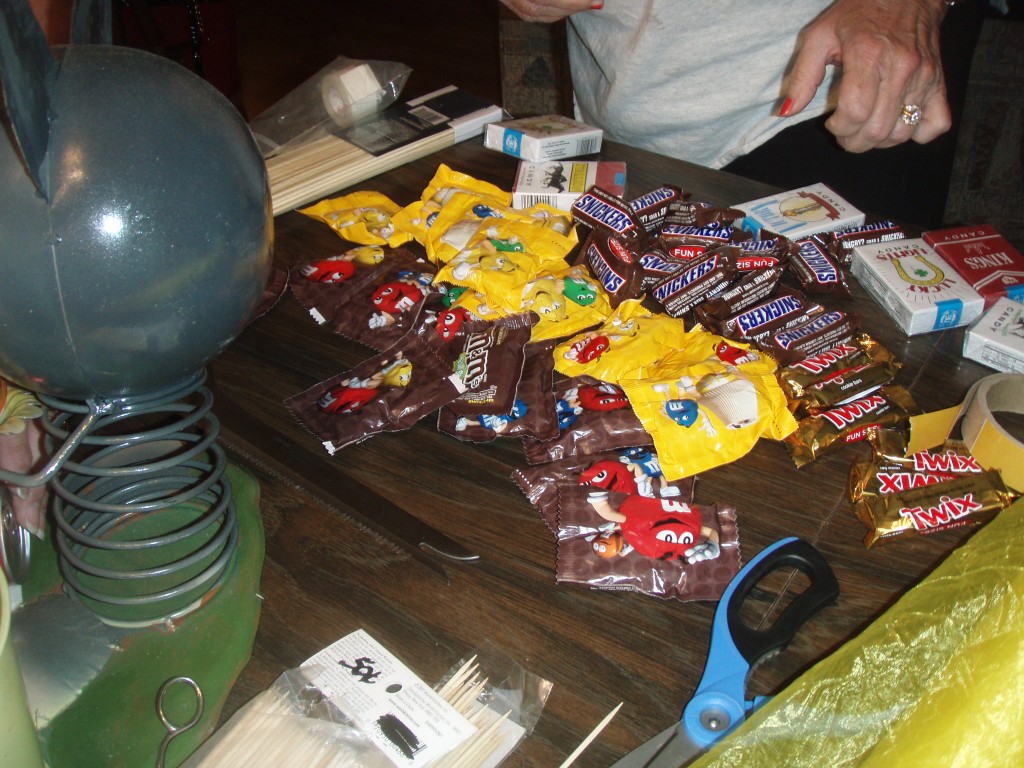 Candy for the "Candy" bouquet! My nephew had friends out, so there wasn't much left.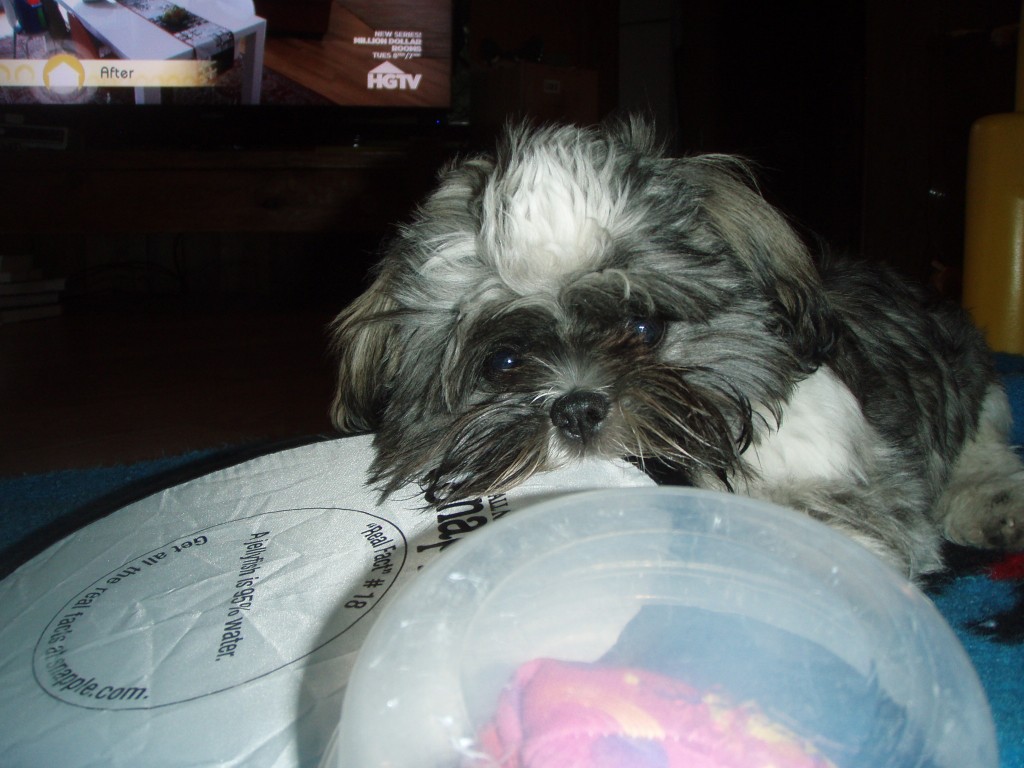 I got sidetracked! Isn't she cute! 🙂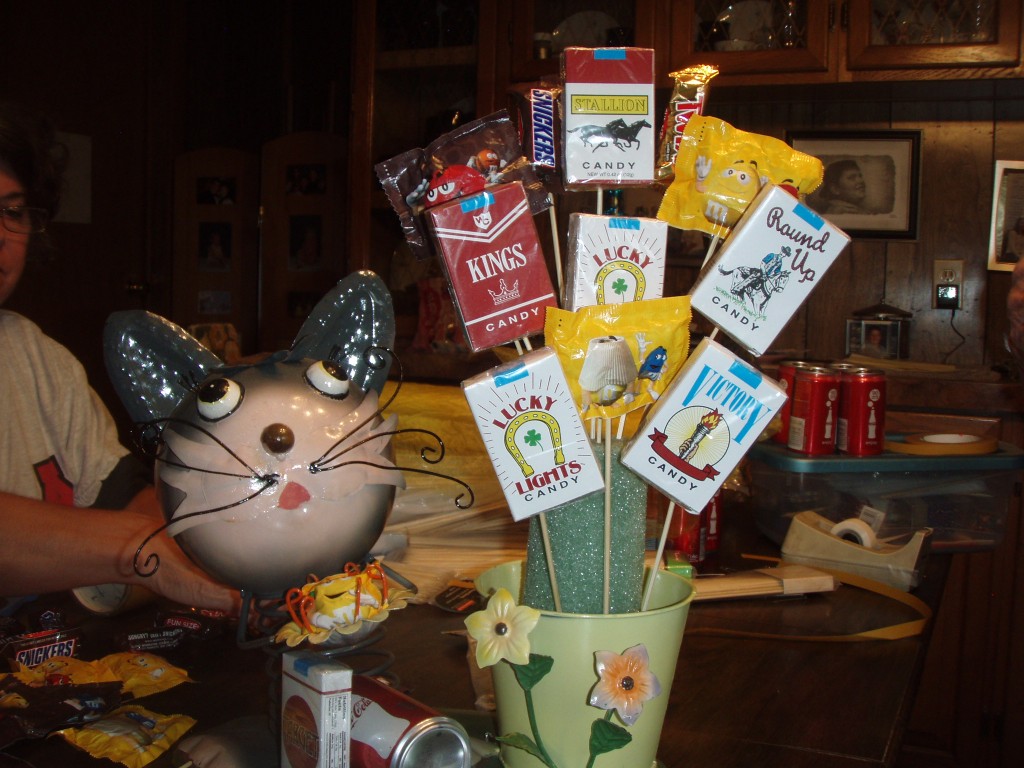 Candy cigarettes are in.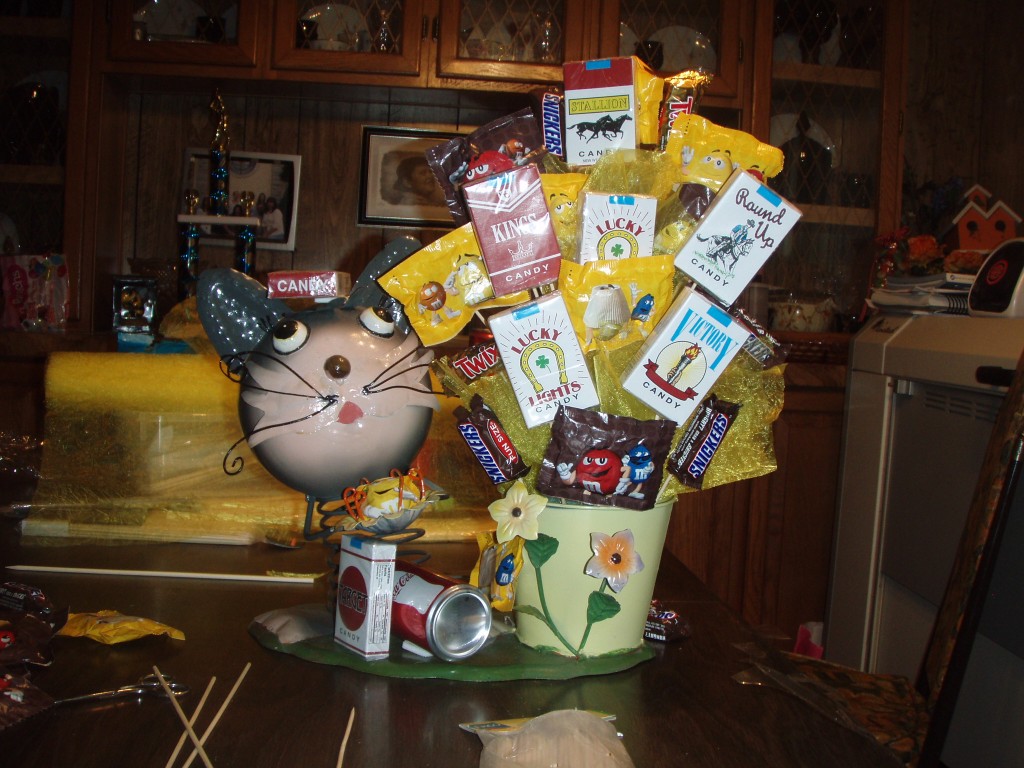 Almost done!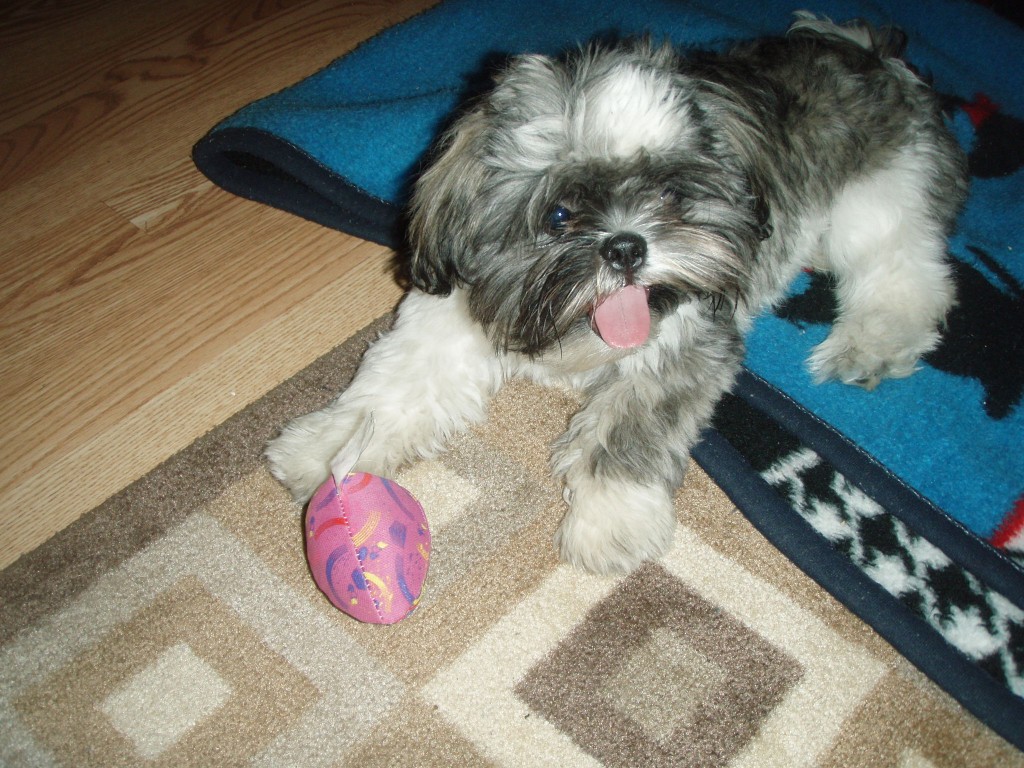 What was I doing?
WooHoo! Done!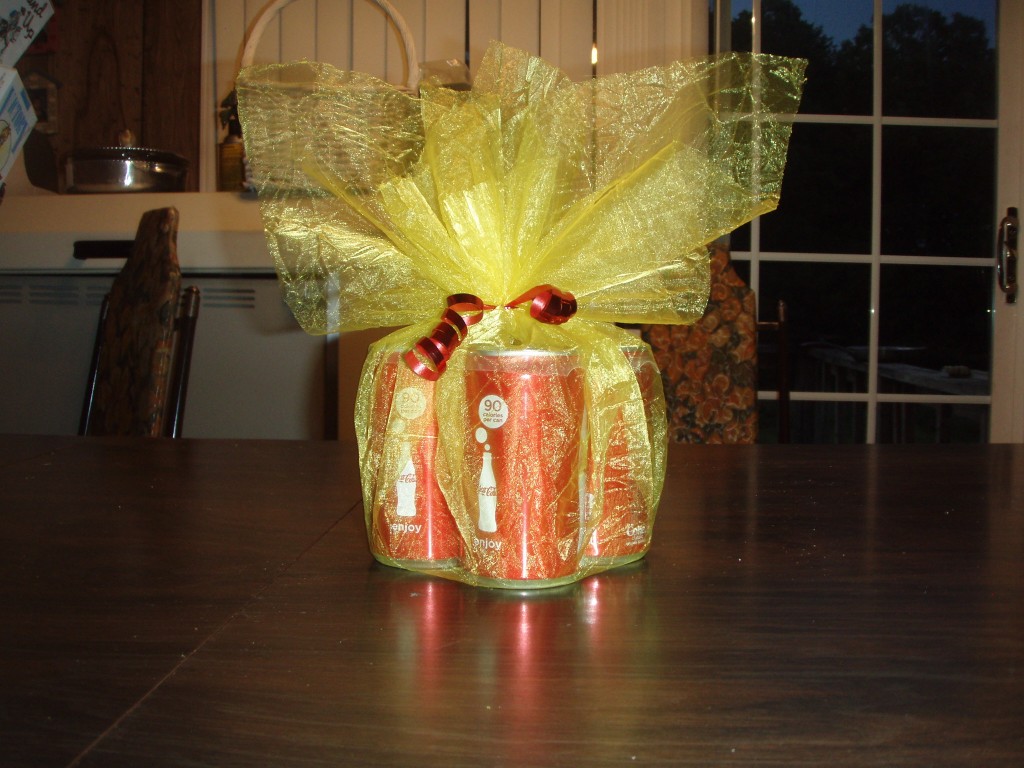 I took the yellow material and wrapped the Coke cans I had left.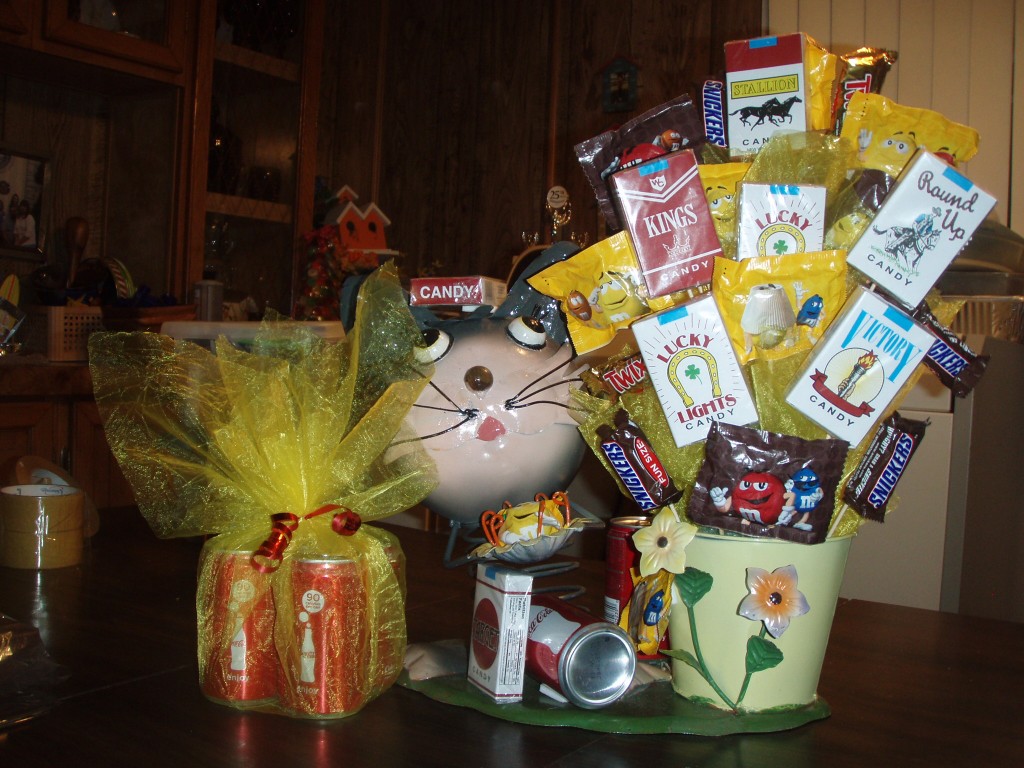 I'm thinking this is how I will display it for her retirement party.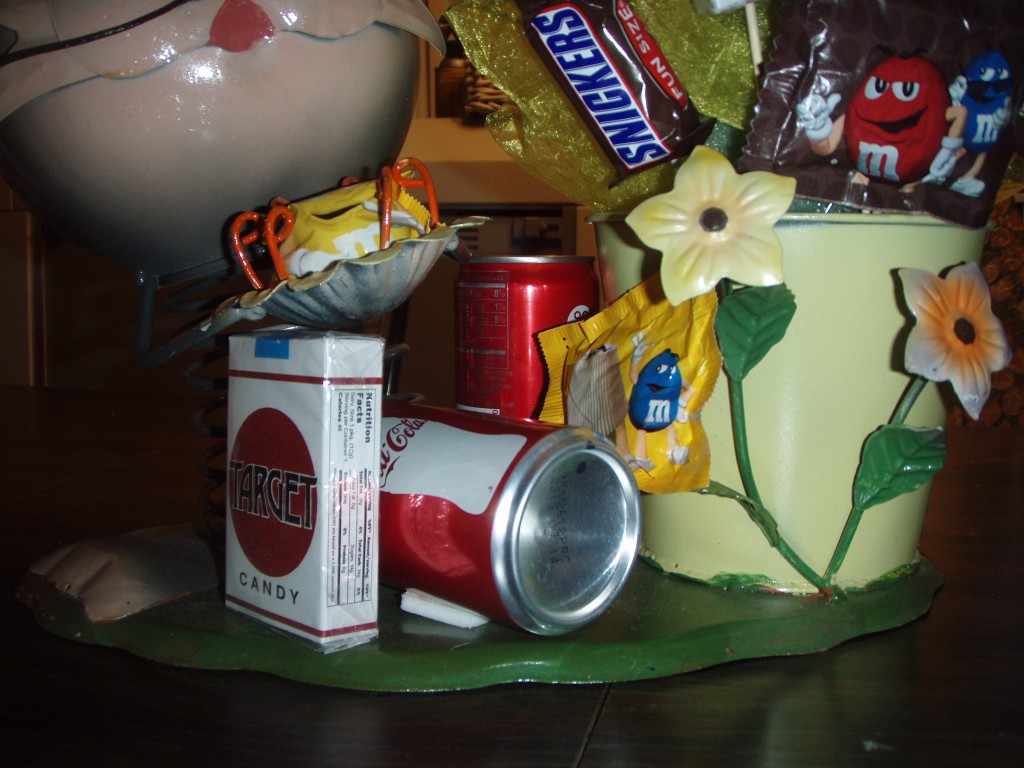 This was my Mom and Aunt's idea. It's a good thing I have creative people in my life!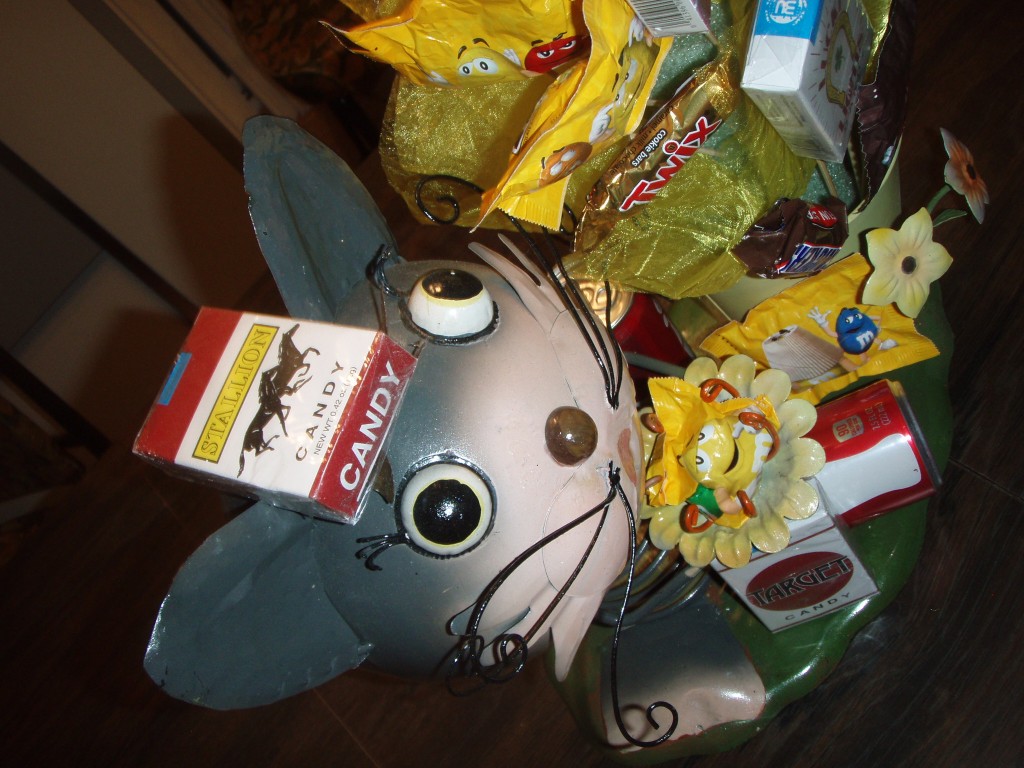 The cigarettes on the cat's head was my Aunt's idea. I figured I could tell everyone the cat drank the alcohol that I couldn't put in the gift since it was being given at work! I'm sure someone has lost their cigarettes on their head before, right? Hey look! Someone put M&Ms in the flower.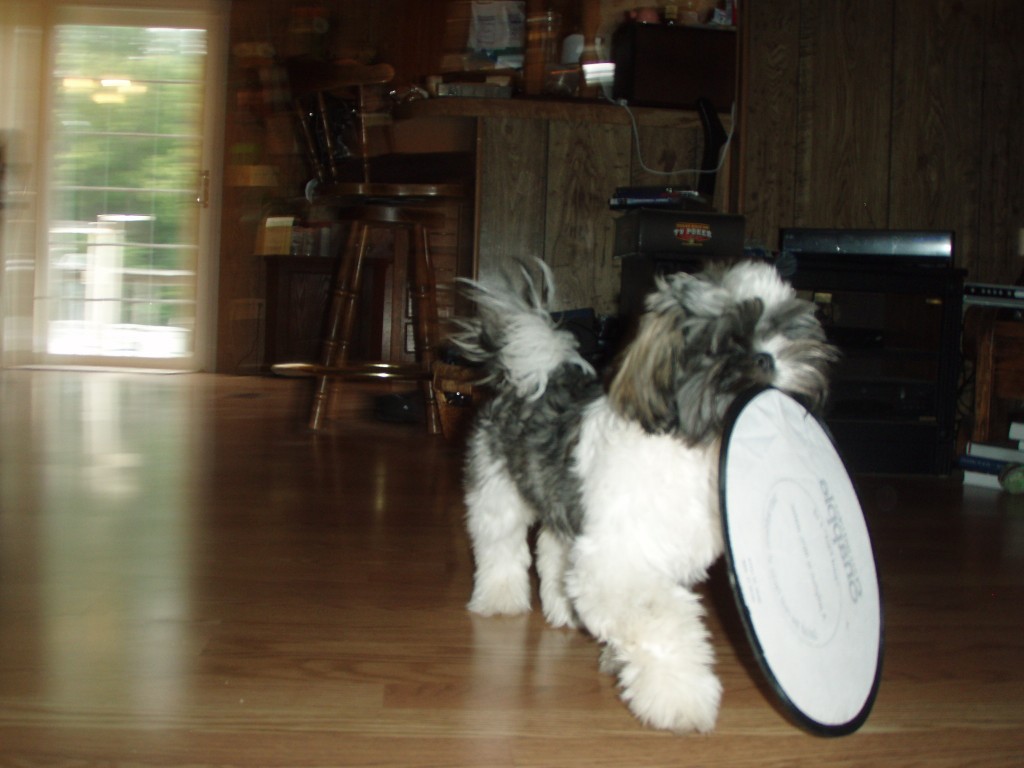 Couldn't resist…she's so CUTE!